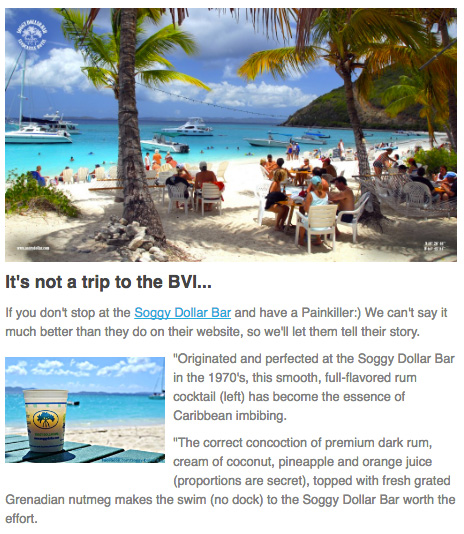 Mainsail Yacht Charters
Mainsail Yacht Charters has run a successful yacht charter business that primarily serves the Caribbean. Imagine this: you get a crewed vessel, food, drinks, friends, activities, warmth, blue water, and fun (and it doesn't cost as much as a trip to an all-inclusive, in many cases).
They have built an email list over the years, but struggled with assembling content and regularly speaking to their audience. TCB helped them aggregate their content, maintain their list, create an email template, and get on a consistent email plan. As a result, they have been able to communicate more effectively with their prospects and remain top-of-mind.
Learn more about Mainsail on their website, or contact us to set up your email marketing program today!