About TCB Agency
Loren Foxx and James Lane worked together at a well-known Manchester, N.H. ad agency. They always enjoyed the spirit of collaboration on projects and brainstorms, and found that a good day in marketing could feature a lot of laughter and pop culture references. When Loren left the agency in 2016, he and James kept in touch and enjoyed some lunches from time to time. One day, the two of them were talking and decided it might be cool to get the band back together.
These are two guys who remember when marketing and public relations prominently featured things like PageMaker and fax machines, but James and Loren are unique in that they combine the perspective of digital natives with the experience that the entire marketing world isn't contained on the smartphone in your pocket.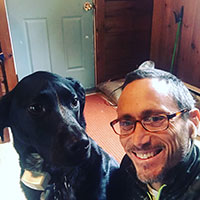 About Loren Foxx
Loren Foxx founded TCB Agency after spending over seven years with a prominent Manchester, N.H., ad agency. While there, he was instrumental in the agency's pitch and management of the New Hampshire Liquor Commission's marketing efforts. Along with his work on the NHLC, Loren also successfully managed the New Hampshire Housing Finance Authority's marketing efforts and significant projects with clients like Fidelity Investments, the Puritan Backroom, and national wine and spirits brands Diageo, Constellation Brands, and Brown-Forman. Before his foray into the ad world, Loren spent nearly a decade in professional sports as a broadcaster and front office executive after spending significant time with Eli Lilly in a pharmaceutical sales role and Deloitte & Touche as a corporate auditor. He is originally from Newport Beach, California, and truly hates wearing anything on his feet but Rainbow Sandals.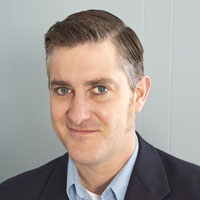 About James Lane
James Lane has been working with Loren at TCB since 2019. The two worked together on a number of accounts at the aforementioned agency, and enjoyed the spirit of collaboration and the opportunity to come up with clever marketing campaigns. James' first fifteen years at marketing agencies had largely been traditional media-driven until around 2008, when he evolved to a more digital focus to accommodate his clients' needs. He continues to expand his digital media expertise and is certified in a number of Google Ads disciplines. James prides himself on his ability to sift through the complexities of various media channels and uncover the ways to maximize budgets of all sizes. He is originally from Jones Beach, New York, and is more of a slip-on sneaker guy.